Unforeseen Items.



It is the nature of the beast that most building projects will unearth some unforeseen items during the works on site - especially works to existing buildings. It how you plan and deal with them that is often the key.
UNFORESEEN ITEMS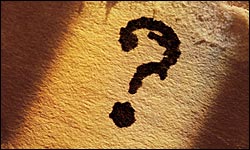 Occasionally, unforeseen items occur either during the application process or on site during the construction. Here are a few typical examples:-
1. A hidden well is exposed directly under the extension.
2. Services are exposed that need re-routing that had not been allowed for.
3. A wall construction is not load bearing as previously thought.
4. The site boundary is not as indicated by the fence.
5. The site lies within a certain range of a known land fill pit.
etc...
Thankfully, these instances or similar are very rare but you must be warned that they can happen and in most cases will incur the client with additional costs. Each client is, therefore, advised to build in a clients contingency sum to offset any possible extras from these unforeseen items that may occur. This contingency varies depending upon the size of the contract but it is usually between £500 and £1,000. If no unforeseen items occur then you retain the contingency in full.