Previous schemes 14 - photo gallery.


Photo title:- Single and two storey rear extension - 2011.
Description:- To extend the existing dwelling at the rear for a large family kitchen and eating area & additional bedroom space over.
Existing property:- Detached two storey dwelling house of unusual construction already benefiting from a previous two storey side extension.
Clients requirements:- To extend the existing property for a larger sem-open plan ground floor living space and additional bedrooms over. To remove the existing inefficient conservatory. To incorporate internal alterations & remodelling of both floors for better use of space.
CHP comments - scheme very much client lead with a good firm brief of requirements. Many technical challenges along the way regarding structural support to the existing property for the hollow clay pot wall construction and the mansard roof design. Nice to use more standard external door arrangements rather than the usual (now very common) bi-folds for a change. Large open plan multi-functional living space at the rear whilst still maintaining two traditional separate reception rooms at the front of the property. Open vaulted ceilings for the RHS of the extension creating a great 'wow-factor' for the property. This is a very light and airy family dwelling home.
'BEFORE' IMAGE IS SHOWN FIRST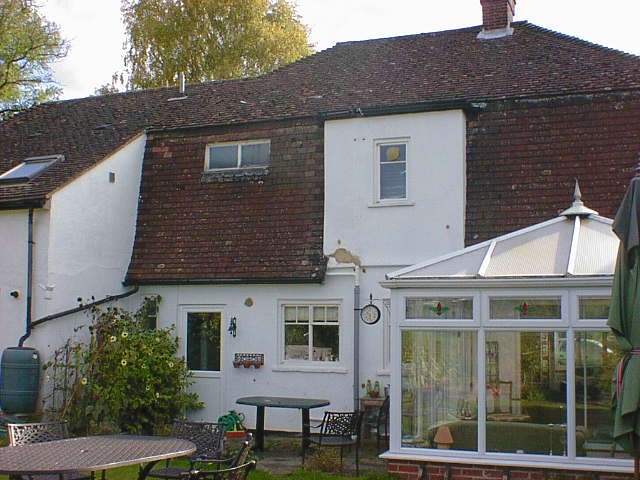 Choose an image to begin