Builder Selection.



IT can be a minefield but with help and guidance the potential risks can be reduced.
SELECTING BUILDERS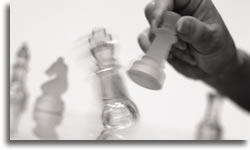 Most clients seem to have their own selection of builders for the tender which are usually from known and recommended sources which is by far the best route.
However, it is likely that you will receive unsolicited mail from various unknown builders during and for some months after the Planning application. This is because the Planning application process is a public record and companies subscribe to Planning lists. You are advised not to be tempted by these companies requesting an opportunity to tender for the works unless you are willing to fully investigate them first.
If you are having trouble in selecting your builder, CHP does have a list of local known builders that may be of use to you. This list does not recommend any particular builder and does not imply CHP's endorsement of their services. It is merely a list of previously known builders who have completed satisfactory work for my clients in the past.