Previous schemes 8 - photo gallery.


Photo title:- Two storey front & rear extension with internal remodelling - 2007.
Description:- To extend the property for maximum development and to obtain maximum use of first floor space for the bedrooms.
Existing property:- Detached single storey bungalow.
Clients requirements:- To remove the existing inadequate rear extension & erect a new larger extension to form an open vaulted kitchen and dining area with contemporary design features for roof glazing and a frameless glazed corner.
CHP comments - Increase of ridge height would be resisted by the Planning Dept. due to similar size properties either side of the site. Crowned roof design solution offered to maximise first floor space.
'BEFORE' IMAGE IS SHOWN FIRST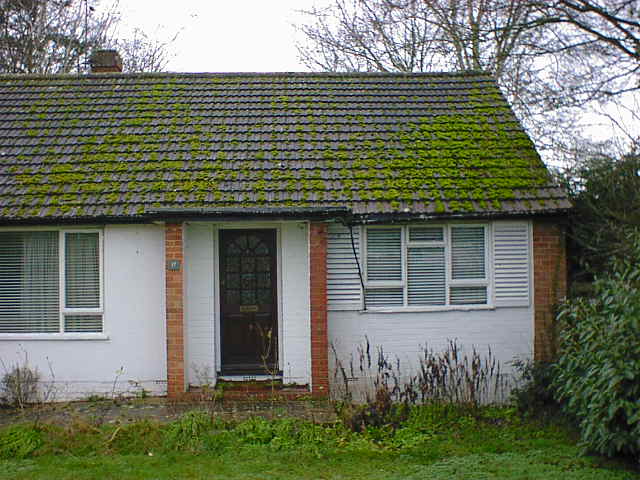 Choose an image to begin