The Christopher Hunt Practice (CHP) - CLIENT TESTIMONIALS.
---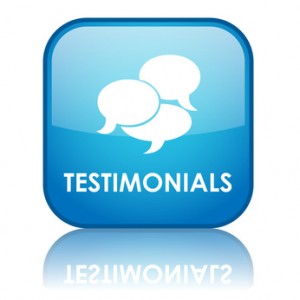 Listed below are a few testimonials from recent previous clients who have used our services. All can be verified if requested.
I had hoped to buy a house and Chris very kindly made his professional services available to me at very short notice. He explained the process very clearly and then backed it all up by emailing me the clear details of what might be involved in the process of extending outwards in several directions, as well as making the most of the existing space internally. While I didn't use Chris's services in this occasion, because we didn't go ahead to buy that house, I will have no hesitation in using his services at a future date when we find the house we want to buy. I had a very high recommendation for Chris prior to meeting him. Thank you Chris!!
Suzanne Fitzpatrick - November 2020
I recently commissioned Chris to assist in a tricky planning issue. After consulting both a solicitor and other planning consultants, i didn't feel i was given the best advice. After reading through Chris's website and having a brief phone conversations i knew he was the man for the job. Chris clearly knows the law and gives invaluable advice on how to carefully navigate tricky planning issues. Dare i say if i'd followed any of the other so called "consultants" advice, i'd probably be embroiled in a protracted legal battle, instead a couple of carefully crafted letters and the problems was solved. Thanks Chris!!
Reid Crowley - November 2020
Chris has been most informative and helpful through initial advice, completing plans and getting our large extension project up and running. He has been most efficient and speedy in gaining building regs approval with necessary calculations, etc, and is available to assist in any issues we may have during the build. Most happy with his service and would highly recommend.
Madeline Lyne - June 2020
We found Christopher Hunt to be thorough and candid in his assessment of our requirements and possibilities. Knowledgeable and direct, Christopher inspires confidence and we would not hesitate to recommend him for your building plans.
Fatima - June 2020
Christopher Hunt was recommended to us and we were extremely impressed with the way he conducted his initial site visit. He listened carefully to our ideas, gave constructive and helpful advice and explained clearly the various stages our proposed project would undertake. He followed his initial site visit with a very detailed report (which was emailed to us the same day) explaining the finer detail and we have found this most helpful in planning our next steps. Fees are very clearly explained at each of the stages so we can see what we need to budget for and when. If you are looking for someone who can, "think outside the box", challenge your own ideas to ensure you really are making the best choices and offer design ideas you hadn't even considered possible, then Christopher Hunt is your man and we highly recommend his initial site visit to anyone planning building works.
Rosemary Humphris - August 2020
Chris came out to do an initial site visit at our home, as we hoped to do a single-storey extension. Although we had to pay £80 for his time, I feel it was well worth it, as he took the time to run through a lot of things for us to consider and gave us real, honest feedback on our planned works. He clearly has a lot of knowledge in his field and tells it how it is. The report we received from him thereafter (a day or two later) was very detailed, and clearly outlined any potential barriers to the work we wanted done, as well as considerations we had discussed on the day of his visit. I would wholeheartedly recommend Chris and his services, including the initial site visit, and we have now engaged his services to draw up the plans for our proposed extension.
Claire Sharp - November 2019
Chris used his knowledge of local planning and of my kind of house to give some very practical advice.
Sam Hobbs
"We worked with Chis Hunt to create drawings to take us through the planning process for a large extension - converting a cottage to a much larger 4 bedroom house. Chris' knowledge is really in-depth and he has a clear understanding of how to negotiate the planning department at our local Council. He was very clear in pointing out what was and wasn't possible. He's also been patient, very responsive and efficient. I'd recommend Chris particularly if you have an awkward planning issue to work through as his knowledge base is vast. Would happily recommend".
Mr. & Mrs. B from Bourne End - March 2017.
"I am looking to add a single story extension to the back of our property and came across The Christopher Hunt Practice on line. I contacted Christopher he quickly organised an on site meeting within 2 days which was very impressive. During the meeting he assessed our property and gave honest feedback, was really good at managing expectations from the start and was very clear and concise. The feasibility report and fee estimate was sent later on that same day which gave a detailed outline of points covered within our initial meeting including pricing estimates and time frames. Overall I found Christopher very knowledgeable, friendly, easy going, honest and trustworthy. Would highly recommend".
Mr. & Mrs. S from Marlow March 2017
"Chris was excellent during our initial site visit. He came up with interesting suggestions that we hadn't even thought of. And his knowledge of planning rules is very comprehensive. Looking forward to the next phase!"
Mr. & Mrs. S-T from Marlow - March 2017
"Advice on the feasibility of pursuing an extension under Permitted Development. Other ideas for provision of domestic facilities.
Constructive and very helpful report which ruled out some options but also gave alternative solutions. Would recommend Chris Hunt".
Mr. & Mrs. H from Bisham - October 2016
"We met with a few architects but Christopher Hunt was the one that we felt really got what we were looking for. He listened to what we wanted and applied his professional experience to give us something better than we were imagining. He was also invaluable in helping us through the planning process, and we couldn't be happier with the end product".
Mr. B from Bourne End - October 2016
"We used the services of Christopher Hunt on our home extension & re-modelling scheme & we have been delighted with the end result. Chris is very forthright in his approach & the level of information & guidance he provided through out our project was invaluable. Every builder we approached for tender commented on the quality & clarity of the drawings (although they were less enamored with the length of the specification writing they had to read). Anyway, Chris Hunt's system allowed us to obtain upfront all inclusive prices from builders that avoided the usual extras most builders like to exploit (so most of our friends tell us). Overall we would certainly recommend Christopher Hunts services for helping you with your home building scheme".
Mr. W from Marlow - September 2016