Previous schemes 4 - photo gallery.


Photo title:- One for one replacement dwelling - 2009.
Description:- To demolish the existing property & erect a replacement larger scale dwelling for maximum development on the site.
Existing property:- Two storey 1960's house.
Clients requirements:- To use the site simply as a plot in this much sort after area. To remove the existing outdated dwelling and erect a substantial quality property incorporating a basement & rooms in roof (four floors in total). Client very open to design ideas and suggestions. Site had important trees that could have affected size and siting of property so pre-emptive report and guidance taken from Tree Specialists. Client went with the original design proposal and the scheme received formal Planning Approval at the first attempt.
CHP comments - Apart from existing mature trees, very few planning issues arose. Generally well supported by neighbours. Hard to determine where the 'over-development' threshold is for schemes like this - can be very subjective. Top quality spec dwelling produced.
'BEFORE' IMAGE IS SHOWN FIRST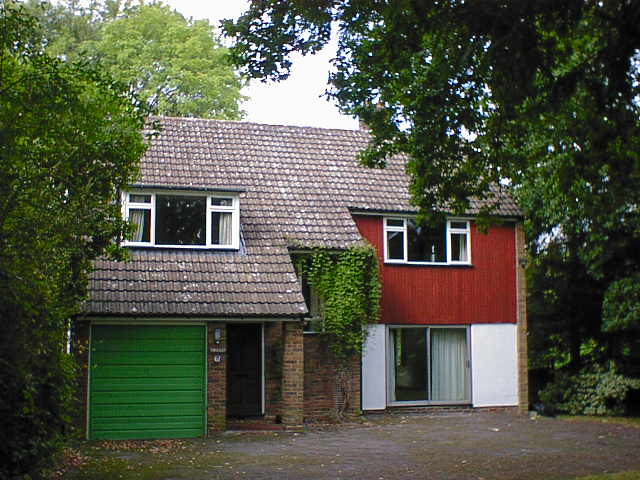 Choose an image to begin