Previous schemes 1 - photo gallery.


Photo title:- Single storey rear extension - 2007.
Existing property:- Semi detached Victorian dwelling.
Clients requirements:- To remove the existing inadequate rear extension & erect a new larger extension to form an open vaulted kitchen and dining area with contemporary design features for roof glazing and a frameless glazed corner.
CHP comments:- scheme very much client lead with a good firm brief of requirements. Many technical challenges for cantilever support of glazed door corner and uneven boundary wall to be retained.
'BEFORE' IMAGE IS SHOWN FIRST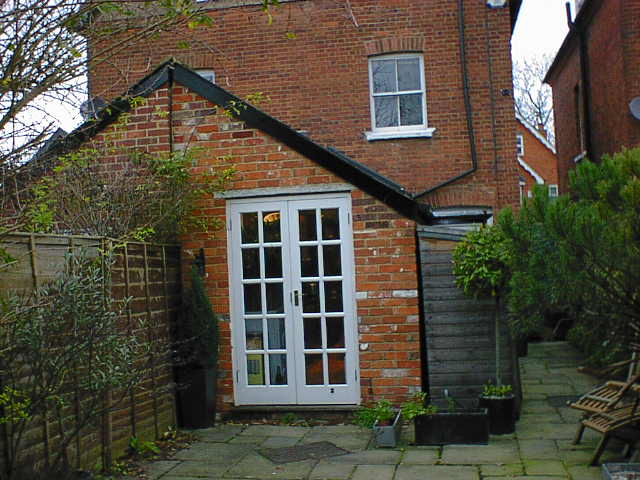 Choose an image to begin