Previous schemes 20 - photo gallery.


Photo title:- Even tired classic 1970's & 1980's estate homes can get the Chris Hunt Design treatment & a great new lease of life by transforming it into a modern contemporary style of home with clever use of home extensions and new internal layouts. Completed May 2013.
Description:- To extend the existing dwelling at the side and rear for additional bedroom, ensuite, large family kitchen & eating area with a semi-open plan ground floor interconnected living space.
Existing property:- Detached two storey dwelling house of classic mass housing estate type construction and design with flat roofed side garage, small rooms and an awful conservatory.
Clients requirements:- To do something with the property knowing that it had development potential for its reincarnation as a modern family home but didn't quite know how to achieve it. To me it was obvious but required potentially maximum development for the property & building right up to the boundary. My suggested design & internal layout was the result which they went with as a development project.
CHP comments - scheme very much a blank canvass with total control over design & layout. Not many technical challenges for this scheme but the cost and extent of the new works with total remodelling was high for this scheme bearing in mind it was a development protect rather than for one of my usual 'nesting' clients.
We could have gone further with updating the external materials such as rendering and adding cedar panelling for that 'todays' fashionable contemporary look but these external 'bolt on' treatments can look very dated and flavour of the year' very quickly not to mention the weathering down process that normally destroys the crispness of the new external treatments for yet another tired look. It was therefore decided to retain & respect the original external appearance of the property & concentrate on having a great modern interior instead.
This property has all the modern day home owners wish list of 4 good sized bedrooms, two bathrooms (one ensuite), Large family kitchen eating area, Bi-olds, roof lights, open vaulted ceilings, study, GF cloaks, large living room with all GF spaces interconnected.
This is a very light and airy modern family dwelling home.
'BEFORE' IMAGE IS SHOWN FIRST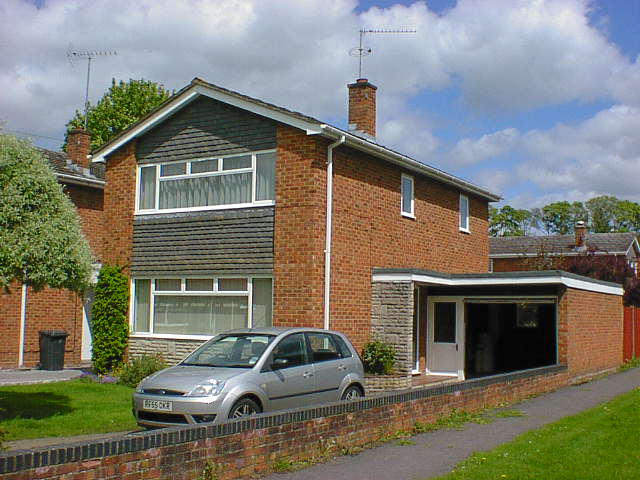 Choose an image to begin