Permitted Development.



Extension works that you can do without formal planning permission - but there are risks attached. New legislation in October 2008 caused confusion from both sides of the fence.
IS PLANNING PERMISSION REQUIRED FOR EXTENDING MY HOME?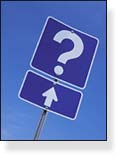 Since October 1st 2008 its been 'all change' relating to building within the residential curtilage under Permitted Development.
We have built a specialist web site purely to explore Permitted Development, its pros and cons and all the confusions.
Please visit www.permitteddevelopment.org