Residential Development - The Home Extension Design Specialists for all home improvements.

---
Christopher Hunt is a Chartered Architectural Technologist belonging to CIAT based in Marlow, Bucks serving the local and wider areas of High Wycombe, Maidenhead and most parts of Buckinghamshire, Berkshire and Oxfordshire, preparing building design plans and specifications for most types of residential development for Planning Permission and Building Control approvals.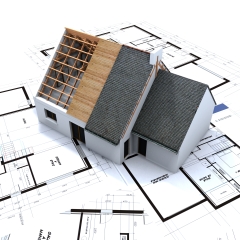 The Christopher Hunt Practice (CHP) has assisted Architects in Marlow, High Wycombe and Maidenhead in the past but now CHP specifically specialise in designing householder extension schemes from the simplest of single storey house extensions to maximum development projects of over £500K. This can also include the full redevelopment of a site for increased housing or simply the infilling of a garden with a new dwelling.
Another area of our expertise is exploiting a sites potential under 'Permitted Development' (home extensions and structures you can build outside the control of Local Authority Planning Permission) and the new 2008 - 2015 Permitted Development rules have certainly helped in this respect (even if there is much confusion over its poor phrasing). We would refer you to our sister web site for any extra information on this aspect of development at www.permitteddevelopment.org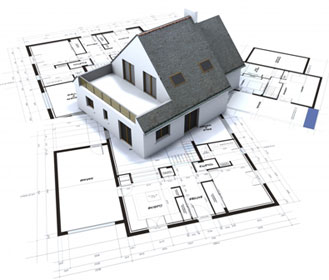 So, if you are seeking a pro-active Marlow based Building Designer who is not an Architect but has an established, qualified and proven building design credentials and has the technical ability to 'see the job through' to Construction as a 'one stop shop' approach, then please do contact us to take a look at your requirements.
Due to the ever improving and technically challenging Building Regulations, many so called 'Building Designers' are simply taking on the pretty planning schemes and then 'abandoning' the client to the technical (working drawings and specifications) upgrade later on. Many do not even complete their own measured building surveys - they outsource everything.
This is becoming far more prevalent as the years go on as we too get offered work from frustrated homeowners to finish off half completed schemes where we simply have to start all over again - so be warned.
Christopher Hunt MCIAT who runs the practice has a pragmatic and forthright approach to building design issues that tries to demystify the Planning and Building Control system for his clients. This 'plain speaking' approach has been appreciated by past clients that now stands at over one thousand over the last 30 years.
CHP does not advertise for design commissions and this web site merely acts as a brochure for potential clients to complete their own due diligence.
If you have a project that you would like us to look at then please make contact after reading about our 'initial site meeting' service.
If you would like to know more about home and house extensions in general please go to our other web site at www.house-extension.info
If you would like to view a short promotional video from our professional body CIAT please click here.
---
Our Mission Statement
Our service: to provide an Architectural Building Design Service to our clients of our highest standard to ensure that your development plans are realised.
We aim: to develop and evolve your own aspirations for the property or new building through a considered design approach. We believe that listening carefully to the clients requirements and then implementing some of our design proposals and ideas as a 'shared involvement' is often the best way in achieving a good design solution that meets the clients primary needs.
To act: in the clients best interests at all times with unbiased advice to ensure that every scheme has the best possible chance of receiving Planning Permission and Local Authority Building Control Consent.
Quality of documents: our aim is for all our schemes to have excellent detailed drawings and specifications that will enable the builder to cost and construct the new building works within budget and on time with minimal fuss.
Our Service will be prompt and efficient: it is our intention to relieve our clients of all Planning and Building Regulation administrative matters by acting as your Design Agent throughout the application process.
---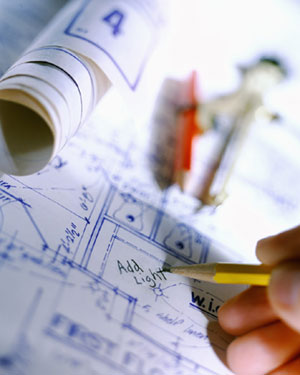 The statements in this web site are a general overview of the Christopher Hunt Practice and its operations. The views and opinions offered by the author are intended as a guide to assist a prospective client in deciding whether or not Christopher Hunt (CHP) can be of use in assisting them with their building project.
The Christopher Hunt Practice offers Building Design Services in residential and limited commercial development. Key areas of expertise are:-
Residential house building design.
Domestic extension design.
Speculative development appraisals and design proposals.
Refurbishment and conversions.
Town Planning advice and Permitted Development allowances.
Swimming pool buildings and enclosure design.
Measured building and site surveys.
Small commercial redevelopment and alterations.
Computer aided design (CAD).
Planning appeals.
---
Head
er photo - A lovely old building in Marlow that has been extended several times (not by CHP) that is simply inspirational in its materials and design features.
---
Our Architectural services for home and house extensions within Buckinghamshire include the following towns and villages:-
Addington , Adstock , Akeley , Alscot , Amersham , Ascott , Ashendon , Asheridge , Ashley Green , Askett , Aston Abbotts , Aston Clinton , Aston Sandford , Austenwood , Aylesbury
B
Bacombe , Ballinger Common , Barley End , Barton Hartshorn , Beachampton , Beacons Bottom , Beaconsfield , Beamond End , Becketts Estate , Beechwood , Bellingdon , Bennett End , Berryfield , Berryhill , Biddlesden , Biddlesden Park , Bierton , Bierton With Broughton , Bishopstone , Blackgrove , Bledlow Ridge , Bledlow-Cum-Saunderton , Boarstall , Bockmer , Bockmer End , Bolter End , Bone Hill , Booker , Botley , Botolph Claydon , Bourne End , Bourton , Bovingdon Green , Bowl Down , Bowling Alley , Boycott , Bradenham , Bragenham , Brays Green , Brill , Brimmers , Britwell Estate , Broad Oak , Brook End , Broughton Pastures , Bryants Bottom , Buckingham , Buckland , Buckland Common , Bucklandwharf , Bufflers Holt , Bulbourne , Bulstrode , Bulstrode Park , Bunshill , Burcott , Burghers Hill , Burnham , Burnham Beeches , Burnham Green , Burston , Burston Hill , Bury End , Butlers Cross
C
Cadmore , Cadmore End , California , Calvert , Castlefield Estate , Chackmore , Chalfont Common , Chalfont St Giles , Chalfont St Peter , Chalkland Estate , Chalkshire , Charndon , Chartridge , Chearsley , Cheddington , Chelmscote , Chenies , Chepping Wycombe , Chesham , Chesham Bois , Chesham Moor , Chetwode , Chilton , Chivery , Cholesbury , Cholesbury-Cum-St Leonards , Chorleywood West , Church End , Church Hill , City , Clanking , Cliveden , Cold Moorholm , Coleshill , Collum Green , Common Leys , Concord , Coombe , Coombs , Copy Green , Cores End , Cowley , Crafton , Creslow , Cressex , Cryers Hill , Cublington , Cuddington , Culverton , Cut Heath
D
Dadford , Dagnall , Dancersend , Darvillshill , Denham , Denham Green , Denner Hill , Desborough and Desborough Cast , Diggs , Dinton , Dinton-With-Ford and Upton , Ditchfield , Dollicot , Dorney , Dorney Common , Dorney Reach , Dorton , Downley , Drayton Beauchamp , Drayton Parslow , Dropmore , Duck End , Dunsmore , Dunton
E
Easington , East Burnham , East Claydon , East End , Edgcott , Edlesborough , Eghams Green , Egypt , Ellesborough , Eythrope
F
Farnham Common , Farnham Royal , Fawley , Fern , Flackwell Heath , Fleet Marston , Flowers Bottom , Ford , Ford End , Fort End , Forty Green , Foscott , Four Ashes , Foxcote , Frieth , Frith Hill , Fulmer
G
Gallow Hill , Gawcott , Gawcott With Lenborough , George Green , Gerrards Cross , Gibraltar , Gold Hill , Granborough , Gravel Hill , Great and Little Hampden , Great and Little Kimble , Great Brickhill , Great Gap , Great Hampden , Great Horwood , Great Kimble , Great Kingshill , Great Marlow , Great Missenden , Great Seabrook , Greatmoor , Green End , Green Hailey , Greenlands , Grendon Underwood , Grove , Grove End
H
Haddenham , Halton , Ham Green , Hambleden , Hampden Bottom , Hampden Row , Handleton Common , Handy Cross , Hardwick , Harpers Heath , Hawridge , Hazlemere , Hazlemere Park Camp , Heath End , Hedgerley , Hedgerley Dean , Hedgerley Green , Hedsor , High Wycombe , Hillesden , Hillside , Hitcham , Hivings Hill , Hivings Hill Estate , Hockley Hole , Hoggeston , Hogshaw , Hollingdon , Holly Green , Holmer Green , Holtspur , Honeyburge , Horn Hill , Horsleys Green , Horton , Hughenden , Hughenden Valley , Hulcott , Huntercombe , Hunts Green , Hunts Hill , Hyde Heath
I
Ibstone , Ickford , Ilmer , Iver , Iver Heath , Ivinghoe , Ivinghoe Aston , Ixhill
J
Jordons
K
Kimble Wick , Kings Ash , Kingsbury , Kingsey , Kingswood , Knaves Beech , Knotty Green
L
Lacey Green , Lake End , Lamport , Lane End , Latimer , Layters Green , Leckhampstead , Ledborough Estate , Ledborough Wood , Ledburn , Lee , Lee Clump , Lee Common , Lee Gate , Lenborough , Lent , Lent Rise , Leyhill Common , Lillingstone Dayrell , Lillingstone Lovell , Limes End , Liscombe , Little Chalfont , Little Hampden , Little Horsenden , Little Horwood , Little Kingshill , Little London , Little London Green , Little Marlow , Little Marsh , Little Missenden , Little Seabrook , Little Tingewick , Littlecote , Littleworth , Littleworth Common , London End , Long Crendon , Longwick-Cum-Ilmer , Looseley Row , Love Green , Lower Bois , Lower Cadsden , Lower End , Lower Hartwell , Lower North Dean , Lower Pollicott , Lower Way , Lower Winchendon , Lower Wood End , Ludgershall , Luffield Abbey , Lye Green
M
Maids Moreton , Malthouse Square , Manor Park , Marefield , Market Hill , Marlow , Marlow Bottom , Marlow Common , Marlow Hill , Marsh , Marsh Gibbon , Marsworth , Meadle , Medmenham , Mentmore , Micklefield Estate , Middle Cadsden , Middle Claydon , Middle End , Middle Green , Mill End , Milton Keynes , Mobwell , Monks Risborough , Moor Common , Moor End , Moorhills , Mount Pleasant , Munday Dean , Mursley
N
Naphill , Nash , Nash Lee , Nearton End , New Bowerdean , New Denham , New Town , New Zealand , Newlands , Newton Longville , Newtown , Nightingales , Norduck , North End , North Lee , North Marston , North Park , Northall , Northend , Northend Woods , Nup End
O
Oakley , Oakridge , Old End , Orchard Leigh , Oving , Owlswick
P
Padbury , Park Lane , Parkfield , Parmoor , Parslows Hillock , Pednormead End , Penn , Penn Street , Peppershill , Pheasants , Pheasants Hill , Phygtle , Piddington and Wheeler End , Pinks End , Pipers Corner , Pitch Green , Pitchcott , Pitstone , Pitstone Green , Plomers Green , Pollicott , Potter Row , Potters Cross , Poundon , Prebend End , Preston Bissett , Prestwood Park , Primrose Hill , Princes Risborough
Q
Quainton , Quarrenden Estate , Quarrendon
R
Radclive-Cum-Chackmore , Radnage , Redland End , Richings Park , Ringshall , Rockwell End , Roughwood , Routs Green , Rush Green , Rushymead
S
Salden , Sand Hill , Sands , Saunderton , Saunderton Lee , Sawyers Green , Scots Grove , Sedrup , Seer Green , Seymour Plain , Shabbington , Shalstone , Shardeloes , Sheepridge , Shipton , Shipton Lee , Shortway , Shreding Green , Singleborough , Skirmett , Skittle Green , Slapton , Slough , Small Dean , Smithfield End , Smoky Row , Soulbury , South End , South Heath , Southcourt , Southend , Southfield , Southlands , Speen , Spriggs Alley , Spurlands End , St Huberts , St Leonards , Startops End , Station Estate , Steeple Claydon , Stewkley , Stockgrove Park , Stockwell Furlong , Stoke Common , Stoke Green , Stoke Hammond , Stoke Mandeville , Stoke Poges , Stokenchurch , Stone With Bishopstone and Har , Stowe , Studley Green , Summer Heath , Summerley Estate , Summerstown , Sutton , Swallow Street , Swan Bottom , Swanbourne
T
Taplow , Tatling End , Terrick , Terriers , Tetchwick , The City , The Common , The Ford , The Green , The Lee , The Rye , Thornborough , Thorney , Thornton , Three Households , Three Locks , Tingewick , Tinkers End , Totteridge , Town End , Towns End , Townside , Travellers Rest , Trenches Farm , Turnip End , Turville , Turville Heath , Turweston , Twyford , Tylers Green , Tylers Hill
U
Upper Cadsden , Upper Hartwell , Upper North Dean , Upper Pollicott , Upper Winchendon , Upton , Uxbridge Moor
V
Verney Junction , Victoria Park
W
Waddesdon , Walters Ash , Walton , Wardrobes , Water Stratford , Waterend , Waterside , Weedon , Well End , Wendover , Wendover Dean , West End , West Wycombe , West Wycombe Village , Westbrook End , Westbury , Westcott , Westend Hill , Westlington , Weston Mead , Weston Turville , Wexham , Wexham Street , Whaddon , Wheelerend Common , Wheelers Field , Whelpleyhill , Whitchurch , Whitecross Green , Whiteleaf , Whittlewood Forest , Widmer End , Wigwell , Willowbank , Winchbottom , Winchmore Hill , Windsor End , Wing , Wingrave With Rowsham , Winslow , Wooburn , Wooburn Common , Wooburn Green , Wooburn Moor , Wood End , Wood Green , Woodham , Woodrow , Worlds End , Worminghall , Wormsley , Wormstone , Wotton Underwood , Wycombe Marsh
---
Our Architectural services for home and house extensions within Berkshire include the following towns and villages:-
A
Aborfield , Aldermaston , Aldermaston Soke , Aldworth , Amen Corner , Ankerwyke , Applehouse Hill , Arborfield and Newland , Arborfield Cross , Arlington , Armour , Ascot , Ascot Heath , Ashampstead , Ashcroft , Ashmore Green , Aston , Avington
B
Bagnor , Barkham , Basildon , Beech Hill , Beedon , Beedon Hill , Beenham , Beenhams Heath , Beggars Bush , Bell Weir Lock , Benham , Benham Burslot , Bigfrith , Billingbear Estate , Billingbear Park , Binfield , Bisham , Bishops Gate , Bishops Green , Blacknest , Blandys Hill , Blossoms End , Bockhampton , Borough Green , Bothampstead , Boveney New Town , Boxford , Boyn Hill , Bracknell , Bradfield , Brands Hill , Bray , Bray Wick , Braywoodside , Briar Lea , Brightwalton , Brimpton , Britwell , Brookside-Ascot , Broomfield Park Estate , Broomhall , Buckhold , Buckhurst , Bucklebury , Bullbrook , Burchetts Green , Burghfield , Burghfield Common , Burghfield Hill , Burleigh , Burnham , Burnthill , Butts Hill , Byles Green
C
Calcot Row , California , Cannon Hill , Carters Hill , Castle Farm , Catmore , Caversham , Caversham Heights , Caversham Park , Chaddleworth , Chalvey , Chapel Green , Chapel Row , Charvil , Charvil Hill , Chavey Down , Cheapside , Chieveley , Churchend , Cippenham , Cippenham Lane Camp , Clapton , Clay Hill , Clewer Green , Clewer Hill , Clewer Newtown , Clewer St Andrew , Clewer St Stephen , Clewer Within , Cockpole Green , Cold Ash , Coley , College Town , Colnbrook , Colnbrook With Poyle , Combe , Compton , Cookham , Cookham Dean , Cookham Dean Bottom , Cookham Rise , Coombe Bottom , Cox Green , Cranbourne , Cranbourne Hall , Crazies Hill , Crockham Heath , Crookham , Crookham Common , Crowthorne , Culverlands , Curridge
D
Datchet , Datchet Common , Davis Street , Dedworth , Dedworth Green , Denford (Hungerford With Denfo , Desborough Crescent , Dingley Hill , Ditton , Dowlesgreen , Downend , Dunstan Green , Dunston Park
E
Earley , Earley Rise , East Fields , East Garston , East Ilsley , East Shefford , Eastbury , Easthampstead , Easthampstead Park , Eastheath , Easton , Eddington , Edneys Hill , Egypt , Elcot , Eling , Ellington Park , Emmer Green , Emmets Nest , Enborne , Enborne Row , Englefield , Eton , Eton Wick , Evendons Lane
F
Farley Hill , Farnborough , Fawley , Fifield , Finchampstead , Fishery Estate , Fobney Meadow , Forbury , Four Points , Freemens Marsh , Friary Island , Frilsham , Froghall Green , Frogmore , Furze Hill , Furze Platt
G
Gardeners Green , Goddards Green , Gold Hill , Gravel Hill , Great Shefford , Green Hill , Greenham
H
Halfway , Ham , Ham Fields , Ham Island , Hampstead Marshall , Hampstead Norreys , Hare Hatch , Harts Hill , Haughurst Hill , Hawkridge , Hawthorn Hill , Heathfield School , Hell Corner , Henwick , Hermitage , Highway , Hill Green , Hoar Hill , Hoe Benham , Holloway , Holly Grove , Holme Park , Holtwood , Holyport , Honeyhill , Hornhill , Horsemoor , Horsemoor Green , Horton , Hosehill Green , Hughes Green , Hungerford , Hungerford Green , Hungerford Newtown , Hungerford With Denford , Huntercombe , Hunts Green , Hurley , Hurst , Hyde End , Hythe End
I
Inholmes , Inkpen , Irish Hill
J
Jealotts Hill , Jennetts Hill
K
Kiln Corner , Kiln Green , King Street , Kings Meadows , Kingsmead , Kintbury , Knowl Hill
L
Lambourn , Langley , Langley Marish , Langley New Town , Laylands Green , Lea Heath , Leckhampstead , Leverton , Lilley , Limmerhill , Little Bothampstead , Little Common , Little Heath , Little Hungerford , Little Sandhurst , Littlewick Green , Lock Island , Lockmead , Long Copse , Long Lane , Lower Basildon , Lower Earley , Lower Green
M
Maiden Erlegh , Maidenhead , Maidenhead Thicket , Maidens Green , Malpas , Manor Farm Estate , Manor Park , Marlston , Marsh Benham , Martins Corner , Matthews Green , Mell Green , Merryhill Or Murrell Green , Midgham , Mile End , Miles Green , Moneyrow Green , Mortimer Common , Moss End , Mount Pleasant , Murrell Or Merryhill Green , Myrke
N
Narborough , New Town , New Windsor , Newbury , Newell Green , Newland , Nine Mile Ride , Nobbscrook , Nodmoor , North Ascot , North Croft , North Heath , North Street , North Town , Northfields , Nuptown
O
Oakley Green , Oare , Old Bracknell , Old Windsor , Owlsmoor , Ownham
P
Padworth , Padworth Common , Paley Street , Pangbourne , Park Corner , Parkers Corner , Peasemore , Pingewood , Pinkneys Green , Popeswood , Pound Green , Priestwood Common , Purley on Thames
Q
Quicks Green
R
Rapley , Reading , Remenham , Remenham Hill , Remenham Park , Ridge Mount , Riseley , Rotton Row , Round Oak , Roundshill , Ruscombe , Ryeish Green
S
Salt Hill , Sandhurst , Sandleford , Sanham Green , School Green , Seven Barrows , Shaw Cum Donnington , Shaw Estate , Shaw Farm , Shaw Fields , Sheepdrove , Sheffield Bottom , Shefford Woodlands , Shinfield , Shinfield Green , Shinfield Rise , Shottesbrooke , Showells , Shurlock Row , Sindlesham , Skimped Hill , Skinners Green , Skyllings , Slough , Snelsmore , Soldiers Rise , Sonning , South Ascot , South End , Southcote , Southern Hill , Southlea , Southridge , Speen , Speenhamland , Spencers Wood , Spital , St Pirans on the Hill , Stanford Dingley , Stanford End , Stanmore , Stockcross , Stratfield Mortimer , Streatley , Stroud Green , Stud Green , Sulham , Sulhamstead , Sulhamstead Abbots , Summer Hill , Sunningdale , Sunninghill , Sunnymeads , Swallowfield
T
Temple , Templeton , Thatcham , The City , The Folly , The Green , The Gutter , The Holt , The Moor , The Slade , Theale , Three Mile Cross , Tidmarsh , Tilehurst , Titcomb , Tithe Barn , Tittle Row , Touchen-End , Trash Green , Turners Green , Tutts Clump , Twyford
U
Ufton Nervet , Upper Basildon , Upper Culham , Upper Green , Upper Wargrave , Upton , Upton Lea
V
Vale Estate
W
Walbury Hill , Wallingtons , Waltham St Lawrence , Wards Cross , Warennes Wood , Warfield , Warfield Street , Wargrave , Warren Row , Wash Common , Wash Water , Washmore Hill , Wasing , Water Oakley , Welford , Welford With Wickham , Wellhouse , West End , West Fields , West Ilsley , West Shefford , West Woodhay , Westbrook , Western End , Weston , Westridge Green , Westwood Row , Wexham Court , Whatcombe , Wheelers Green , Whistley Green , White Waltham , Whitehouse Green , Whitley , Wickham (Welford With Wickham , Wickham Heath , Winding Wood , Windsor , Windsor Castle , Windsor Forest , Windsor Great Park , Windsor Road , Winkfield , Winkfield Row , Winkfield Street , Winnersh , Winter Hill , Winterborne , Wokefield , Wokingham , Wokingham Without , Woodend , Woodlands Park , Woodley , Woodley Green , Woodside , Wooley , Woolhampton , Woolley Green , Woose Hill , Worlds End , Wormstall , Wraysbury
Y
Yattendon
---
Our Architectural services for home and house extensions within Oxfordshire include the following towns and villages:-
A
Abbey , Abingdon , Adderbury , Adwell , Alchester , Alkerton , Alvescot , Ambrosden , Appleford , Appleton , Appleton-With-Eaton , Ardington , Ardley , Arncott , Ascott , Ascott D'Oyley , Ascott Earl , Ascott-under-Wychwood , Ashbury , Asthal , Asthall Leigh , Aston , Aston Rowant , Aston Tirrold , Aston Upthorpe
B
Badgemore , Bagley Wood , Bainton , Baldon Row , Balking , Balscott , Bampton , Banbury , Barcote , Barford St John and St Micha , Barford St John and St Michael , Barford St Michael , Barnard Gate , Barton , Barton Estate , Baulking , Baynards Green , Bayswater , Bayworth , Beckley and Stowood , Begbroke , Belmont , Benson , Berinsfield , Berrick Prior , Berrick Salome , Besselsleigh , Bicester , Binfield Heath , Binsey , Bix , Bix and Assendon , Black Bourton , Blackbird Leys , Blackditch , Blackthorn , Bladon , Blenheim , Blenheim Park , Bletchingdon , Blewbury , Bloxham , Boars Hill , Bodicote , Bolney , Botley , Bould , Bourton , Bow , Boxhedge , Boxhill , Bridge End , Brighthampton , Brightwell Baldwin , Brightwell Upperton , Brightwell-Cum-Sotwell , Britwell Salome , Brize Norton , Broadway , Broadwell , Bromsgrove , Brookend , Brookhampton , Broughton , Bruern , Buckland , Bucknell , Bunkers Hill , Burcot , Burdrop , Burford , Bury Barns , Buscot
C
Caldecott , Campsfield , Cane End , Carswell , Carterton , Cassington , Cats Slipe (Catslype Or the Ca , Caulcott , Caversfield , Chadlington , Chain Hill , Chalford , Chalgrove , Chalkhouse Green , Charlbury , Charlton , Charlton-on-Otmoor , Charney Bassett , Charterville Allotments , Chastleton , Chawley , Chazey Heath , Checkendon , Chesterton , Childrey , Chilson , Chilton , Chilworth , Chimney , Chinnor , Chinnor Hill , Chipping Norton , Chippinghurst , Chislehampton , Cholsey , Christmas Common , Church End , Church Enstone , Church Hanborough , Churchill , Churn Hill , Clanfield , Clapcot , Clare , Clay Lane , Claydon With Clattercot , Cleeve , Cleveley , Clifton , Clifton Hampden , Cogges , Cokethorpe , Cold Harbour , Coleshill , Collins End , Combe , Compton Beauchamp , Cookley Green , Copcourt , Cornbury and Wychwood , Cornbury Park , Cornwell , Coscote , Cote , Cothill , Cottisford , Cowley , Crab Hill , Crawley , Crays Pond , Crocker End , Crockwell , Cropredy , Crowell , Crowmarsh , Crowmarsh Gifford , Cuddesden and Denton , Culham , Cumberford , Cumnor , Cumnor Hill , Curbridge , Cuts End , Cutteslowe , Cuxham With Easington
D
Dean , Deddington , Delly End , Denchworth , Didcot , Ditchley , Dorchester , Down End , Draycot , Draycott Moor , Drayton , Drayton St Leonard , Dry Leas , Dry Sandford , Ducklington , Duns Tew , Dunsden Green , Duxford
E
Easington , East Adderbury , East Challow , East End , East Ginge , East Hagbourne , East Hanney , East Hendred , East Lockinge , Eastend , Eaton , Eaton Hastings , Elder Stubs , Elsfield , Emmer Green , Emmington , Enstone , Epwell , Ewelme , Exlade Street , Eye and Dunsden , Eynsham
F
Famborough Hill , Faringdon , Farmoor , Fawler , Fencott and Murcott , Fernham , Fewcot , Fiddlers Hill , Field Assarts , Fifield , Filchamstead , Filkins and Broughton Poggs , Finmere , Finstock , Fitzharris , Fordwells , Forest Hill With Shotover , Foscot , Foxcombe Hill , Freeland , Frilford , Fringford , Fritwell , Fulbrook , Fulscot , Fulwell , Fyfield and Tubney , Fyfield Wick
G
Gagingwell , Gallowstree Common , Garden City , Garford , Garsington , Gibraltar , Glympton , Godington , Goosey , Goring , Goring Heath , Gosford and Water Eaton , Gozzards Ford , Grafton and Radcot , Grandpont , Graven Hill , Great Bourton , Great Coxwell , Great Faringdon , Great Haseley , Great Holcombe , Great Milton , Great Rollright , Great Tew , Greenend , Greenfield , Greenmoor Hill , Greys Green , Grimsbury , Grove
H
Hailey , Hampton Gay and Poyle , Hampton Poyle , Hanborough , Hanwell , Hardwick With Tusmore , Hardwick-With-Yelford , Harpsden , Harpsden Heights , Harwell , Hatford , Headington , Headington Quarry , Hempton , Henley-on-Thames , Hensington , Henton , Hernes , Hethe , Heyford , Heythrop , High Cogges , Highdown Bottom , Highfield , Highmoor , Highmoor Cross , Hill Bottom , Hinksey Hill , Hinton Waldrist , Hog End , Holton , Holwell , Holywell , Hook End , Hook Norton , Horley , Hornton , Horspath , Horton-Cum-Studley , Huntercombe , Huntercombe End
I
Idbury , Idstone , Iffley , Ipsden , Islip
J
Jericho , Juniper Hill
K
Kelmscott , Kencot , Kennington , Kiddington With Asterleigh , Kidlington , Kidmore End , Kingham , Kings End , Kingston Bagpuize , Kingston Bagpuize With Southmo , Kingston Blount , Kingston Lisle , Kingston Stert , Kingstone Winslow , Kingwood , Kingwood Common , Kirtlington , Knighton
L
Langford , Langley , Lashbrook , Lashlake , Latchford , Lattin Down , Launton , Leafield , Ledwell , Letcombe Bassett , Letcombe Regis , Lew , Lewknor , Leys , Lidstone , Little Bourton , Little Chesterton , Little Clanfield , Little Coxwell , Little Faringdon , Little Haseley , Little London , Little Milton , Little Minster , Little Rollright , Little Tew , Little Wittenham , Littlemore , Littlestead Green , Littleworth , Lockinge , Lodge Hill Site , Long Hanborough , Long Wittenham , Longcot , Longworth , Lower Assendon , Lower Heyford , Lower Shiplake , Lower Tadmarton , Lower Wainhill , Lower Wolvercote , Lusden , Lyford , Lyneham
M
Mackney , Maidens Grove , Mapledurham , Marcham , Market End , Marsh Baldon , Mays Green , Merton , Middle Assendon , Middle Aston , Middle Barton , Middleton Stoney , Milcombe , Millend , Milton , Milton Common , Milton-under-Wychwood , Minster Lovell , Mixbury , Mollington , Mongewell , Moreton , Moulsford , Mount Skippitt , Mount View
N
Nalder Town , Neat Enstone , Neithrop , Nether Worton , Nethercote , Nethercott , Netherton , Nettlebed , New Botley , New Hinksey , New Marston , New Yatt , Newbridge , Newington , Newland , Newnham Hill , Newnham Murren , Newton Morrell , Newton Purcell With Shelswell , Newtown , Noke , Noke End , Norham Manor , North Aston , North Hinksey , North Leigh , North Moreton , North Newington , North Stoke , North Way , North Weston , Northbourne , Northbrook , Northcourt , Northmoor , Nuffield , Nuneham Courtenay , Nuney Green
O
Oakley , Oddington , Old Botley , Old Chalford , Old Grimsbury , Old Headington , Old Marston , Old Woodstock , Open Magdalen , Osney , Osney Hill , Over Kiddington , Over Norton , Over Worton , Overy , Oxford
P
Park Corner , Park Town , Path Hill , Pebble Hill , Peppard Common , Piddington , Pishill With Stonor , Play Hatch , Poffley End , Port , Port Hill , Portobello , Postcombe , Potato Town , Prescote , Preston Crowmarsh , Priestend , Priests Hill , Pudlicote , Pusey , Pyrton
R
Rackend , Radford , Radley , Ramsden , Risinghurst and Sandhills , Rofford , Roke , Rokemarsh , Rollright , Rose Hill , Rotherfield Greys , Rotherfield Peppard , Rousham , Rowstock , Russells Water , Rycote , Rycote Park
S
Salford , Sandford St Martin , Sandford-on-Thames , Sandhills Estate , Sandleigh , Sandleigh Road Estate , Sarsden , Satwell , Scotland End , Seacourt , Shellingford , Shenington , Shenington With Alkerton , Shepherds Green , Shillingford , Shillingford Hill , Shilton , Shiplake , Shiplake Cross , Shiplake Row , Shippon , Shipton-on-Cherwell and Thrupp , Shipton-under-Wychwood , Shirburn , Shorthampton , Shrivenham , Shutford , Sibford Ferris , Sibford Gower , Signet , Slade End , Slade Park , Somerton , Sonning Common , Sonning Eye , Souldern , South Avenue Estate , South Hinksey , South Leigh , South Moreton , South Newington , South Row , South Stoke , South Weston , Southend , Southern Slope Estate , Southmoor , Southrop , Sparsholt , Spelsbury , Spriggs Alley , St Helen Without , Stadhampton , Standlake , Stanford in the Vale , Stanton Harcourt , Stanton St John , Steeple Aston , Steeple Barton , Steventon , Stockham , Stoke Lyne , Stoke Row , Stoke Talmage , Stone Hill , Stonesfield , Stonor , Stowell , Stratton Audley , Summerside , Summertown , Sunningwell , Sunnymead , Sutton , Sutton Courtenay , Sutton Green , Sutton Wick , Swalcliffe , Swerford , Swinbrook and Widford , Swinford , Swyncombe , Sydenham
T
Tackley , Tadley , Tadmarton , Tangley , Taston , Taynton , Temple Cowley , Tetsworth , Thame , Thame Park , The Close , The Common , The Crofts , The Park , The Pits , The Severalls , Thrupp , Tiddington-With-Albury , Tokers Green , Toot Baldon , Towersey , Towns End , Townsend , Trench Green , Twyford , Tyte End
U
Uffington , Upper Arncott , Upper Heyford , Upper Milton , Upper Standhill , Upper Tadmarton , Upper Wardington , Upper Wolvercote , Upton
W
Wallingford , Wallingford Castle , Walton Manor , Wantage , Warborough , Wardington , Warpsgrove , Watchfield , Waterperry Common , Waterperry With Thomley , Waterstock , Watlington , Weald , Well Place , Wellshead , Wendlebury , West Adderbury , West Challow , West End , West Ginge , West Hagbourne , West Hanney , West Hendred , West Lockinge , Westbrook , Westcot , Westcot Barton , Westhall Hill , Weston-on-the-Green , Westwell , Wheatfield , Wheatley , Whitchurch Hill , Whitchurch-on-Thames , White Horse Hill , Whiteoak Green , Wick Green , Wickhall , Wigginton , Wilcote , Wildmoor , Wildmoor Estate , Williamscot , Winterbrook , Witheridge Hill , Witney , Wolvercote , Wood Green , Woodcote , Woodeaton , Woodfield , Woodgreen , Woodperry , Woodstock , Woolstone , Wootten Manor , Wootton , Worton , Wretchwick , Wroxton , Wychwood Place , Wyfold Grange , Wytham
Y
Yarnells Hill , Yarnton