Previous schemes 21 - photo gallery.


Photo title:- A tired classic 1950's estate home that fortunately had not received any previous DIY so this was a blank canvass. A combined design effort between the client & Christopher Hunt have transformed this property into something that would not look out of place in Sand Banks.
A great new lease of life for this property by transforming it into a modern contemporary style of home with clever use of home extensions, new internal layouts & the classic old trick of rendering and painting. Completed May 2014.
Description:- To extend the existing dwelling at the side and rear for additional bedrooms, en-suite, large family kitchen & eating area with a semi-open plan ground floor interconnected living space.
Existing property:- Detached two storey dwelling house of classic 1950's housing estate type construction and design with dilapidated prefab side garage, small rooms and an awful rising rear garden.
Clients requirements:- To do something with the property knowing that it had development potential for its reincarnation as a modern family home. The client was also a builder who took the lead on this vision and between us we carved out design proposal that took a couple of attempts to get right during the design build up stage.
CHP comments - Scheme very much a blank canvass with total control over design & layout. The clients vision was the main driver for this scheme going forward with regard to its external appearance. I personally have tried to resist the usual trick of external rendering and painting for fear of the longer term maintenance issues and the accelerated 'drabness' that can be caused by quicker weathering when not maintained well.
However, the property is stunning in my opinion that seems to respect the 'art deco' character of this property on an elevated position within the road. The cost and extent of the new works with total remodelling was high for this scheme bearing in mind it was a development protect rather than for one of my usual 'nesting' clients. The next owners of the property will certainly be getting something special in my opinion.
This property now has all the modern day home owners wish list of 4 / 5 good sized bedrooms, three bathrooms (two en-suite), Large family kitchen eating area, garage, garden aspect, roof lights, study, GF cloaks, large living room with all GF spaces interconnected & fresh crisp external appearance. And when the next owners require additional living space the garage is ripe and ready for conversion into another reception or family room.
This is a very light and airy modern family dwelling home.
'BEFORE' IMAGE IS SHOWN FIRST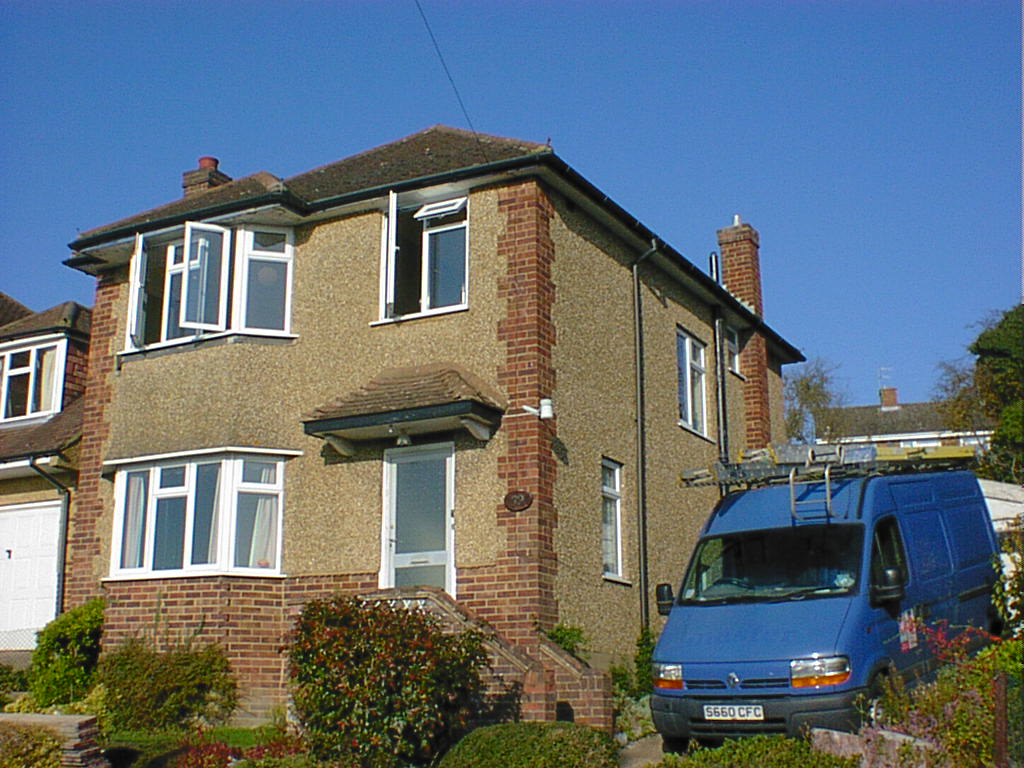 Choose an image to begin